MICD Virtual Seminars feature a deep-dive presentation on a single timely topic followed by a moderated group discussion among the attending mayors. Like conversations at MICD, discussions in virtual seminars are "off the record" and designed to promote candid conversation and the open exchange of ideas.
Mayors' Virtual Seminar: Safe Places, Active Spaces – A Design-Based Approach to Community Safety
Wednesday, July 29, 2020
1:00pm – 2:00pm Eastern
In light of current movements to reimagine local government's role in public safety, this seminar introduced mayors to a design process that promotes community safety and empowerment in historically marginalized communities. Architect Ifeoma Ebo discussed new tools for centering equity and community empowerment in city projects, as seen in a series of demonstration projects facilitated by the NYC Mayor's Office of Criminal Justice that reimagined the space around public housing through community design and problem-solving. Participants learned how to use the the BlackSpace Manifesto to provide the guiding principles for action planning, demonstrated through a series of public space transformation projects.
Watch the presentation (30:40):
About the Speaker
Ifeoma Ebo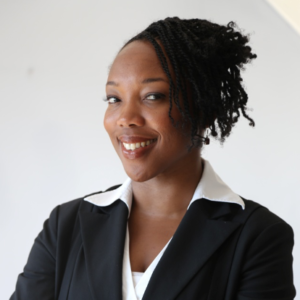 Ifeoma Ebo is an experienced Urban Designer/ Spatial Planner, Architect and Strategist that has harnessed design and management capabilities to lead projects in architecture, urban revitalization, community and large scale masterplanning, infrastructure upgrading and neighborhood development. She has held leadership positions in the New York City government and is a highly sought-after consultant on equitable city design and sustainable development strategy for city governments and civic institutions internationally. www.ifeomaebo.com