April 2018 – WASHINGTON, DC – The Mayors' Institute on City Design (MICD) is excited to announce the Anchorage Museum and the University of Texas at Austin School of Architecture as the hosts of the two regional MICD sessions in 2018. Both institutions have an outstanding history of engaging the public and using design to strengthen communities. MICD looks forward to working with these institutions to bring expert design assistance to mayors in their regions.
Each institution will host one regional session using the MICD model. At MICD sessions, eight mayors and a team of eight interdisciplinary design professionals convene at a two-and-one-half day workshop to share ideas and find solutions to the most pressing design and development challenges faced by each mayor. The interchange among the mayors and design professionals sparks a lively debate, opens new perspectives, and generates creative ideas.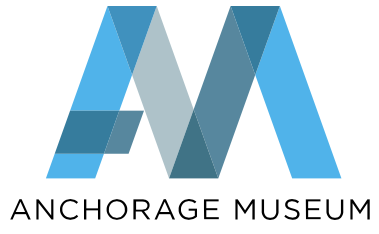 The two 2018 hosts were selected through a competitive RFQ process, during which they stood out from a group of exceptional applicants. The Anchorage Museum presents more than 1,000 programs and events each year and will bring the unique lessons of the U.S. Arctic region to more communities through its work with MICD. "The Museum is leading our community's effort to instill design principles in the way we envision our future. It serves as an anchor for design collaboratives, bringing new visioning practices and ways of thinking into a community conversation," says Anchorage Mayor Ethan Berkowitz, a 2015 graduate of MICD.

The University of Texas at Austin School of Architecture (UTSOA) is home to many leading experts in urban planning and related fields. The school's Center for Sustainable Development will host the session, equipped with over a decade of experience in research, education, and outreach. Mayor Steve Adler remarks, "I was privileged to attend the sixty-third National Session this past fall and I learned, firsthand, how enriching the MICD experience is. UT School of Architecture faculty are active collaborators with many City of Austin departments, boards, and commissions… I look forward to continuing to cultivate important relationships between cities that promote smarter, sustainable growth through the Mayors' Institute on City Design."
MICD is a leadership initiative of the National Endowment of the Arts (NEA) in partnership with the U.S. Conference of Mayors. MICD is intended to foster an understanding of and appreciation for the role of design in creating vibrant, livable cities, and the importance of mayors as advocates for good design. Since 1986, over 1,100 mayors from all 50 states, the District of Columbia, and Puerto Rico have participated in MICD. For a list of upcoming events, past participants, or for more information, visit micd.org and follow @MICDdotORG on Twitter.
MICD, the National Endowment for the Arts, and the U.S. Conference of Mayors extend their gratitude to all the 2018 applicants and look forward to working with the selected hosts.