MICD Virtual Seminars feature a deep-dive presentation on a single timely topic followed by a moderated group discussion among the attending mayors. Like conversations at MICD, discussions in virtual seminars are "off the record" and designed to promote candid conversation and the open exchange of ideas.
Mayors' Virtual Seminar: Helping Main Streets and Small Businesses Survive the Pandemic
Monday, September 21, 2020
12:00 – 1:00pm ET
In this seminar, commercial district expert Kennedy Smith shared actionable lessons for mayors based on her recent publication, Safeguarding Small Business During The Pandemic: 26 Strategies For Local Leaders. As small businesses and main streets face the existential threat of the COVID-19 pandemic, mayors have made rapid-fire policy decisions to help them survive the immediate future. This presentation offers a chance to step back and focus on medium-term solutions (helping small businesses and main streets adapt and pivot) and long-term solutions (fixing systemic problems that the pandemic has laid bare).
Participating mayors took away actionable ideas to help small businesses adapt and received expert advice on the challenges facing each of their cities during the small-group discussion.
Watch the presentation (29:09):
About the Speaker
Kennedy Smith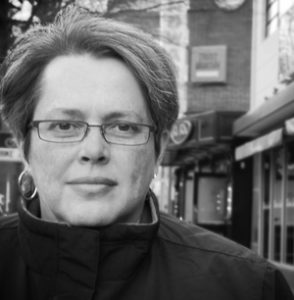 Kennedy Smith is one of the nation's foremost experts on commercial district revitalization, downtown economics, and independent business development. She co-founded the Community Land Use + Economics (CLUE) Group in 2004 and serves as a Senior Researcher at the Institute for Local Self-Reliance. Her work focuses particular attention on cultivating locally owned businesses, creating dynamic retail development strategies, creating effective business and property development incentives, finding new uses for key historic buildings, and strengthening the organizational infrastructure needed to create vibrant town centers. Kennedy has been honored by Planetizen as one of the "100 Most Influential Urbanists of All Time" (2017) and one of the "100 Top Urban Thinkers" (2009).