MICD Virtual Seminars feature a deep-dive presentation on a single timely topic followed by a moderated group discussion among the attending mayors. Like conversations at MICD, discussions in virtual seminars are "off the record" and designed to promote candid conversation and the open exchange of ideas.
Mayors' Virtual Seminar: Design Solutions for Retrofitting Suburban-Style Retail and Housing
Thursday, September 10, 2020
3:00 – 4:00pm ET
In this seminar, Ellen Dunham-Jones, co-author of Retrofitting Suburbia and host of the REDESIGNING CITIES podcast, presented five case studies in which city leaders have formed key partnerships to transform suburban-style properties into more equitable, more resilient, and more economically vibrant neighborhoods.
Participating mayors took away replicable strategies for: reinhabiting and regreening shopping malls and strip retail centers; leveraging public land; designing parking lots as future building sites; using real estate transaction fees to underwrite affordable housing; and simultaneously improving schools, housing, and poverty. Attending mayors were invited to discuss the applicability of these strategies to their city and COVID-19 recovery efforts.
Watch the presentation (18:25):
About the Speaker
Ellen Dunham-Jones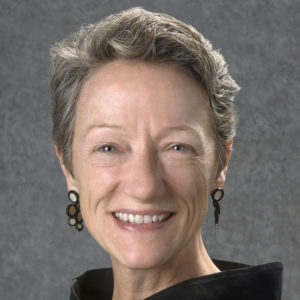 Professor Ellen Dunham-Jones directs the MS in Urban Design and hosts the REDESIGNING CITIES podcast series at the Georgia Institute of Technology. An authority on sustainable suburban redevelopment, she was Architectural Record's 2018-19 Woman Educator of the year and was recognized in 2017 by Planetizen as one of the 100 most influential urbanists. She is co-author with June Williamson of the award-winning Retrofitting Suburbia: Urban Design Solutions for Redesigning Suburbs, (Wiley, 2009, 2011) and the forthcoming Case Studies in Retrofitting Suburbia: Urban Design Strategies For Urgent Challenges (Wiley, 2020). Her research and teaching intersect trends in contemporary theory & technology, real estate development – and most recently – urban design for autonomous vehicles.
Photo courtesy of Ellen Dunham-Jones