MICD Virtual Seminars feature a deep-dive presentation on a single timely topic followed by a moderated group discussion among the attending mayors. Like conversations at MICD, discussions in virtual seminars are "off the record" and designed to promote candid conversation and the open exchange of ideas.
Mayors' Virtual Seminar: Streets for Pandemic Response & Recovery
Tuesday, April 11, 2020
3:30pm – 4:45pm Eastern
The COVID-19 pandemic has layered a viral public health crisis on top of three pre-existing public health crises in U.S. cities: climate change, traffic fatalities, and racial injustice. Through their recent resource, Streets for Pandemic Response and Recovery, NACTO has documented and encouraged quick-build mobility projects and practices, in order to weather the acute crisis posed by COVID-19 and transition to a just, sustainable recovery. Our speakers will explore the various ways city transportation agencies have managed dramatic shifts in mobility in recent months, and dissect ways to make design and policy decisions rooted in equity.
Attending mayors will learn about recent projects and the principles behind them, then participate in a discussion of practices and process that can lead to just outcomes in their own communities.
About the Speakers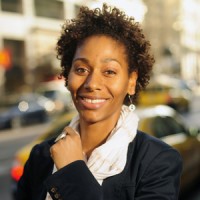 Zabe Bent  |  Director of Design, NACTO
Zabe Bent has nearly 20 years of experience in multimodal planning and urban development. She is skilled at conceptual design, transit planning, and communications. As a Principal Planner at the San Francisco County Transportation Authority, Zabe managed a range of efforts including advancing two of San Francisco's key bus rapid transit corridors, its congestion pricing feasibility study, the update to SF's long range countywide transportation plan, as well as several neighborhood transportation plans. Zabe also worked across the country as a Principal at Nelson\Nygaard and independently in cities like Boston, Addis Ababa, and Nairobi, focusing on complete streets design and policy, and bus rapid transit.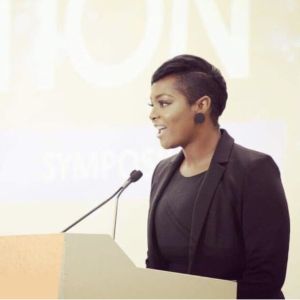 Dr. Destiny Thomas  |  Founder and CEO, Thrivance Group
Dr. Destiny Thomas is the Founder and Chief Executive Officer of Thrivance Group. An Anthropologist Planner from Oakland, CA, Dr. Thomas, has a combined 6 years of experience working in a Project Manager capacity within government agencies and 7 years of experience leading key advancements in racial equity initiatives across California, by way of community organizing, policy writing, and non-profit management in communities that have been most impacted by racial inequities. Areas of interest include: racial equity, implementing the "dignity-infused community engagement" methodology, anti-displacement studies, healing environmental and infrastructural trauma, and bolstering agency and voice in marginalized communities within municipal planning processes. In 2020, Dr. Thomas launched a culturally rooted, trauma-informed enterprise geared toward building capacity for these values within municipal agencies, direct service providers, and advocacy organizations.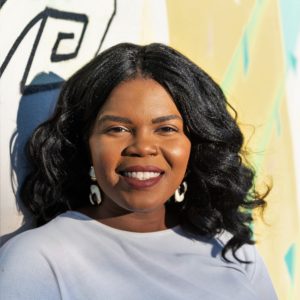 Ariel Ward  |  Transportation Engineer, SFMTA
Ariel Ward is a transportation engineer and planner by day and all things creative by night. A proud alumna of Howard University, she is inspired by community, compassion, and culture. Through community-based transportation planning, Ariel has sought to understand how urban planning and engineering can be used to generate solutions in communities where it once furthered inequity. With over 6 years of experience in both the private and public sector, she recognizes that transportation is a critical pathway to connecting people to people, resources, and opportunity – regardless of the circumstances of their birth or background.
*Mayors may invite 1-2 staff members to attend in listen-only mode. 
A recording of the presentation portion will be available after the event; the discussion portion is limited to live participants.
Featured photo courtesy of NACTO