MICD Virtual Seminars feature a deep-dive presentation on a single timely topic followed by a moderated group discussion among the attending mayors. Like conversations at MICD, discussions in virtual seminars are "off the record" and designed to promote candid conversation and the open exchange of ideas.
Mayors' Virtual Seminar: Parks Are Your New Asset
Tuesday, August 4, 2020
12:30pm – 1:45pm Eastern
As COVID-19 has crippled our cities, parks have become the new assets of the public realm. As gathering spaces for demonstrations and protests, these public spaces can also be re-programmed to address economic recovery and benefit the public good. Renowned landscape architect Ernest Wong of site design group helped mayors explore a variety of park design solutions to encourage social distancing and healthy travel, as well as policy ideas to promote park maintenance while driving solutions for other social equity issues.
Watch the presentation:
About the Speaker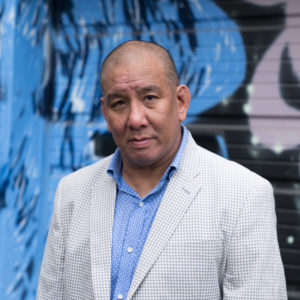 Ernest C. Wong, FASLA, APA

Ernie Wong is Founder and Principal of site, a multi-cultural cutting edge design entity based in Chicago. An advocate of contextually designed public open spaces and urban parks, Mr. Wong has directed numerous acclaimed projects including Mary Bartelme Park, Henry Palmisano Park (formerly Stearns Quarry), and Argyle Shared Street. Recent projects include Pullman National Monument, McCormick Square Marriott Marquis / Wintrust Arena, the Chicago River Design Guidelines, the Old Chicago Post Office redevelopment, and the ongoing Elevate State Street Corridor Plan. Through professional and service leadership, Mr. Wong has advocated for and helped revitalization efforts of numerous Chicago neighborhoods, including Woodlawn, Lincoln Square, Chatham, and Grand Crossing. Chicago's Chinatown has evolved through transformative, community-oriented projects including the multi-phased Ping Tom Memorial Park, Wentworth Avenue Streetscape, the Chinatown Vision Plan, the Chinatown Branch Library, and the ongoing Wells and Wentworth Connector.
Featured photo by site design group, ltd.