MICD Virtual Seminars feature a deep-dive presentation on a single timely topic followed by a moderated group discussion among the attending mayors. Like conversations at MICD, discussions in virtual seminars are "off the record" and designed to promote candid conversation and the open exchange of ideas.
In the third MICD Virtual Seminar, recorded August 4, 2020, renowned landscape architect Ernest Wong of site design group invited mayors to reimagine how parks facilitate work and play while taking physical distancing into consideration.
Watch the presentation (28:18):
Key Takeaways
Rethink Play. Moving away from traditional playgrounds and towards nature-oriented modes of play will foster exploration and imagination while reducing exposure to germs.
Rethink Work. People feel safer doing activities outside. How can workspaces transition outdoors and occupy park spaces?
Rethink Connection. Consider parks as parts of a collective network rather than singular spaces.
Rethink Volunteering. The marriage of virtual currency with the spirit of volunteering creates an opportunity to incentivize restoring and maintaining parks.
Parks have always played a critical public-health role, especially for immigrants and working-class Americans with chronic exposure to harmful environments. The nature of COVID-19 has exaggerated the significance of the roles parks play, making the need for places with fresh air, opportunities for physical recreation, and connections to nature more crucial than ever before.
Rethink Play
Heightened concern for sanitation has made standard playground equipment less desirable since it encourages children to play in close proximity. Manufacturers typically segregate traditional play structures by age groups, but removing this hierarchy leads to moments of teaching, empathy, and intergenerational activity. Abandoning traditional playground structures altogether in favor of more natural elements leads to less clustering and more exploring. This sort of 'nature play' results in building imagination and fostering curiosity while taking public health into consideration.
Rethink Work
In light of COVID-19, people typically feel safer doing activities outside. Worries about indoor air quality and ventilation compound the stress of negotiating leases for office space, leading businesses to consider how remote work may be more feasible. Parks and other public amenities could potentially serve as spaces that allow for flexible remote work, taking the form of ventilated, spacious, and even portable work spaces. However, it is important that parks and public spaces don't become monetized in such a way that creates exclusivity to a particular user or demographic.
Rethink Connection
The versatility of parks continues to grow as people find new ways to utilize them to meet their needs. Parks are increasingly used as transportation corridors for people moving from one part of a city to another. By better connecting our parks with greenways and other pedestrian-oriented paths, we can enhance the functionality of parks to accommodate more biking and walking options in addition to recreational use.
Rethink Volunteering
There are billions of dollars of deferred maintenance across the nation's park systems. At the same time, many city residents are struggling to pay for rent, utility bills, and other basic needs. With some imagination and implementation, it could be possible to create a virtual currency based on volunteering for park maintenance — incentivizing people to volunteer by revitalizing parks in exchange for some form of credit.
About the Speaker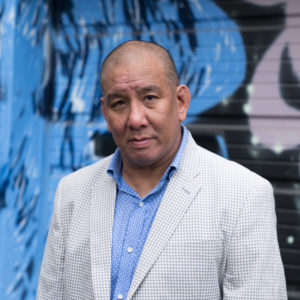 Ernest C. Wong, FASLA, APA

Ernie Wong is Founder and Principal of site, a multi-cultural cutting edge design entity based in Chicago. An advocate of contextually designed public open spaces and urban parks, Mr. Wong has directed numerous acclaimed projects including Mary Bartelme Park, Henry Palmisano Park (formerly Stearns Quarry), and Argyle Shared Street. Recent projects include Pullman National Monument, McCormick Square Marriott Marquis / Wintrust Arena, the Chicago River Design Guidelines, the Old Chicago Post Office redevelopment, and the ongoing Elevate State Street Corridor Plan. Through professional and service leadership, Mr. Wong has advocated for and helped revitalization efforts of numerous Chicago neighborhoods, including Woodlawn, Lincoln Square, Chatham, and Grand Crossing. Chicago's Chinatown has evolved through transformative, community-oriented projects including the multi-phased Ping Tom Memorial Park, Wentworth Avenue Streetscape, the Chinatown Vision Plan, the Chinatown Branch Library, and the ongoing Wells and Wentworth Connector.
Featured photo by site design group, ltd.