MICD Virtual Seminars are engaging and interactive learning and discussion opportunities for small groups of mayors. Each one-hour seminar will feature a deep-dive presentation on a single timely topic followed by a moderated group discussion among the attending mayors. Like conversations at MICD, discussions in virtual seminars are "off the record" and designed to promote candid conversation and the open exchange of ideas.
Mayors' Virtual Seminar: Monuments — Reckoning with the Past, Envisioning the Future
Wednesday, July 22
12:00pm-1:00pm Eastern
As protests against anti-Black racism and police brutality continue around the country, city leaders are grappling with the question of how monuments reflect, shape, and perpetuate history, as well as what to do with spaces where monuments have been recently removed. Hear from architect Bryan Lee, Jr. (Colloqate Design) and curator Paul Farber (Monument Lab), two of the nation's leading voices on the power and process behind the design of monuments and public space. They shared stories from their projects and partnerships, reflections on recent monument takedowns around the world, and a wishlist and action items for the next generation of monuments. Attending mayors also participated in an off-the-record moderated discussion about actions in each of their cities.

Watch the presentation (33:36):
About the Speakers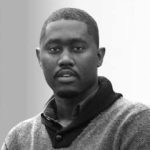 Bryan Lee, Jr.
Bryan is an architect, educator, writer, and Design Justice Advocate. He is the founder/Design Director of Colloqate Design, a nonprofit multidisciplinary design practice, in New Orleans, Louisiana, dedicated to expanding community access to design and creating spaces of racial, social, and cultural equity. He has led two award-winning youth design programs nationwide and is the founding co-organizer of the DAP (Design As Protest) Collective. He was most recently noted as one of the 2018 Fast Company Most Creative People in Business, a USC Annenberg MacArthur Civic Media Fellow, and the youngest design firm to win the Architectural League's Emerging Voices award in 2019.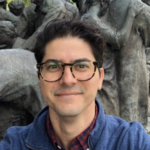 Paul Farber
Paul M. Farber, PhD is Artistic Director and Co-Founder of Monument Lab. He also serves as Senior Research Scholar at the Center for Public Art & Space at the University of Pennsylvania Stuart Weitzman School of Design. Monument Lab cultivates and facilitates critical conversations around the past, present, and future of monuments. As a public art and history studio, they work with artists, students, activists, municipal agencies, and cultural institutions on exploratory approaches to public engagement and collective memory. Farber is co-editor with Ken Lum of Monument Lab: Creative Speculations for Philadelphia (Temple University Press, 2019), a public art and history handbook designed to generate new critical ways of thinking about and building monuments. 

Featured photo by Colloqate Design