MICD Virtual Seminars are engaging and interactive learning and discussion opportunities for small groups of mayors. Each one-hour seminar will feature a deep-dive presentation on a single timely topic followed by a moderated group discussion among the attending mayors. Like conversations at MICD, discussions in virtual seminars are "off the record" and designed to promote candid conversation and the open exchange of ideas.
In the first MICD Virtual Seminar, recorded July 22, 2020, Bryan Lee, Jr. of Colloqate Design and Paul Farber of Monument Lab examine how monuments act as symbols of power and privilege in our cities. They visit ideas of impermanence, discuss strategies for representing unheard stories, and offer ways in which mayors can mediate difficult conversations to encourage healing and unity.
Watch the presentation (33:36):
Key Takeaways
There is no such thing as permanent public art. Public art requires maintenance and mindsets to maintain, and it will evolve and change over time.
Leave room for resilience and change. Conversations triggered by tragedies should occur organically and meaningfully on a case-by-case basis.
Don't rush to 'fix' a problem and make it go away. Instead, find paths to repair, listen, grow, and move forward equitably.
Public space is never neutral. Public spaces are often designed with the comfort and safety of privileged people in mind, which may go hand-in-hand with the policing of marginalized groups.
Connect symbols and systems. Invest in artists who can bridge the gap between local narratives and the political systems that enact change.
Remediation
Paul Farber discussed remediation: just as contaminated land must be remediated prior to new construction, monuments slated for removal or replacement must allow communities the space to acknowledge and time to heal before determining their fates. Knocking down a monument and starting over from scratch is a tempting impulse, but it removes the physical space for critical, albeit uncomfortable, conversations to take place.
In early 2020, Virginia lawmakers passed legislation allowing local governments to determine the fate of historical monuments, undoing previous legislation that had hamstrung municipalities from doing so. Mayor Stoney of Richmond, VA took advantage of that legislation when he decided to remove the statue of Stonewall Jackson on Monument Avenue at the behest of his citizens. However, along the same avenue is a monument to Robert E. Lee within a large grassy traffic circle. Although also slated for removal, it has become a nexus for people to gather and congregate, forming a backdrop for impromptu performances, photo ops, and artistic interventions. The gathering of the local community around the monument has allowed people to express themselves in creative ways and to start the process of healing together.
 
Privilege and Power
During his time as Place + Civic Design Director for the Arts Council of New Orleans, Bryan Lee saw firsthand the process of decision-making when it came to the city's monuments. Money, resources, and the ability to maneuver the political system are all required for the construction of a monument. This system allowed powerful voices to represent their own stories, often neglecting to represent stories of those lacking privilege and power. Removing monuments requires an equally inordinate amount of political maneuvering. Connecting city systems to the will of the people can open the process of monument making and unmaking to everyone.
(Im)Permanence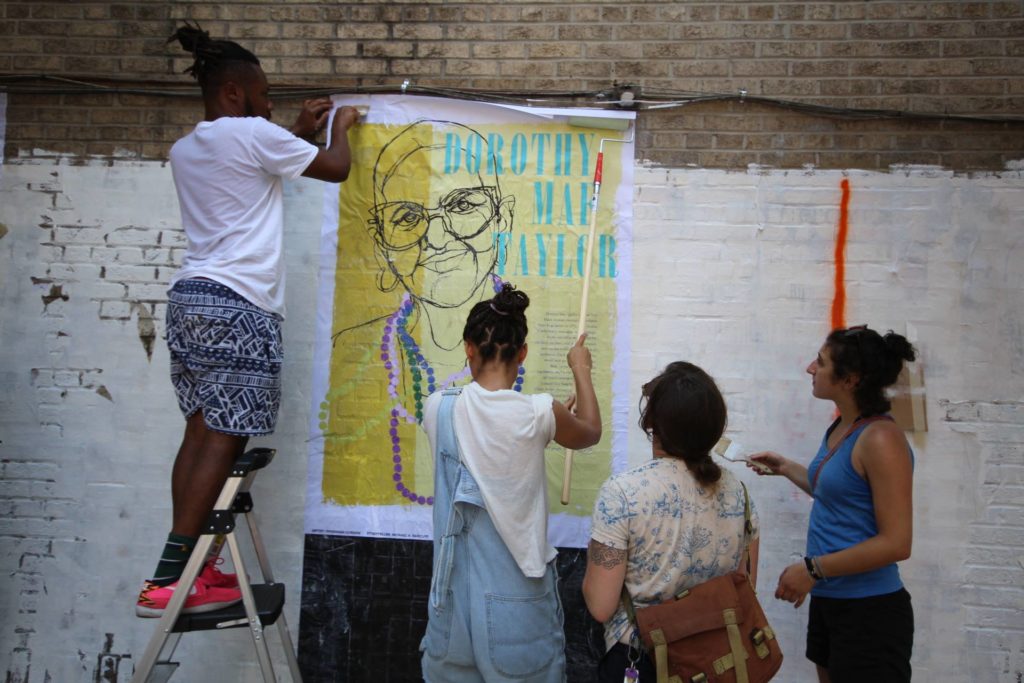 We typically think of monuments as fixed objects that commemorate people of historical significance. Static memorials like statues, however, only highlight one sliver of history. Bryan Lee powerfully describes monuments as ideologies, embedded in land, that represent a moment in time – moments which change constantly. These monuments require upkeep and mindsets to maintain; without them, monuments would weather and erode over time. As New Orleans grappled with its monuments in 2017, Colloqate's Paper Monuments initiative set out to deconstruct this idea of permanence. Using a network of authors and artists to publicly tell the stories of marginalized residents, this initiative let residents imagine monuments that reflect the many untold stories of a community. Bryan points out that monuments exist on a spectrum of scales — from paper, to murals, to monuments, to memorials, to museums — and the extraordinary number of different ways they can be expressed. "Architecture is the hardware to the software of politics and society, and art is the user interface."
Listening
Mayors have the capacity to be effective mediators for monuments in contention by acknowledging, listening to, and trying to understand residents. They can leverage their ability to navigate political systems to help breathe life into stories, using their platform to give a voice to the unrepresented. Mayors are in a unique position of leadership, and can use that power to unify and heal communities impacted by traumatic experiences. Understanding what monuments have been, are today, and can be will better equip mayors with the knowledge and tools necessary to build a more equitable and just future.
About the Speakers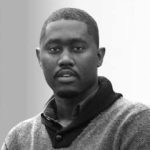 Bryan Lee, Jr.
Bryan is an architect, educator, writer, and Design Justice Advocate. He is the founder/Design Director of Colloqate Design, a nonprofit multidisciplinary design practice, in New Orleans, Louisiana, dedicated to expanding community access to design and creating spaces of racial, social, and cultural equity. He has led two award-winning youth design programs nationwide and is the founding co-organizer of the DAP (Design As Protest) Collective. He was most recently noted as one of the 2018 Fast Company Most Creative People in Business, a USC Annenberg MacArthur Civic Media Fellow, and the youngest design firm to win the Architectural League's Emerging Voices award in 2019.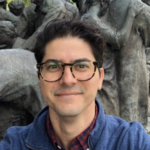 Paul Farber
Paul M. Farber, PhD is Artistic Director and Co-Founder of Monument Lab. He also serves as Senior Research Scholar at the Center for Public Art & Space at the University of Pennsylvania Stuart Weitzman School of Design. Monument Lab cultivates and facilitates critical conversations around the past, present, and future of monuments. As a public art and history studio, they work with artists, students, activists, municipal agencies, and cultural institutions on exploratory approaches to public engagement and collective memory. Farber is co-editor with Ken Lum of Monument Lab: Creative Speculations for Philadelphia (Temple University Press, 2019), a public art and history handbook designed to generate new critical ways of thinking about and building monuments. 

Featured photo by Colloqate Design