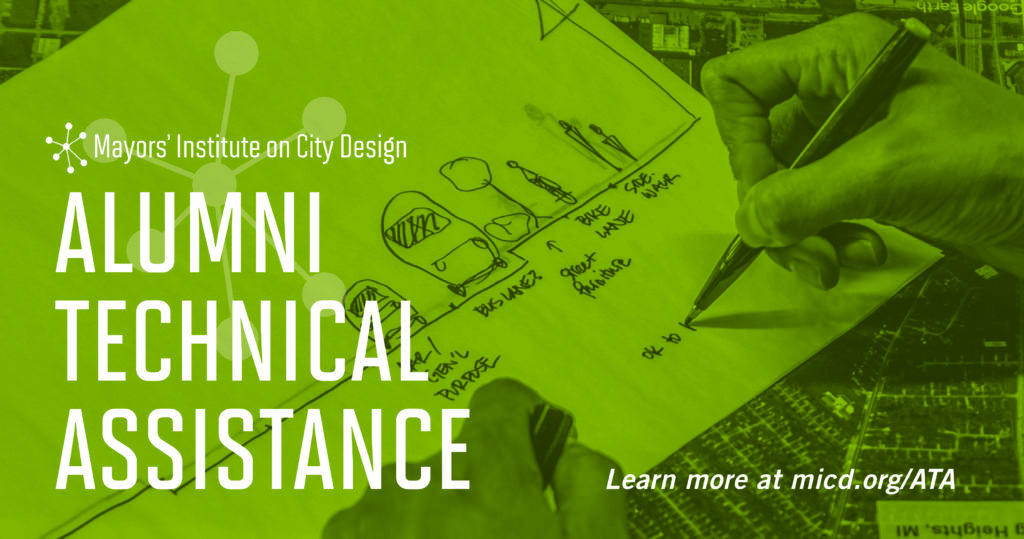 MICD Alumni Technical Assistance, a new program from the Mayors' Institute on City Design (MICD), will match selected alumni mayors with a pair of nationally renowned design experts who will advise the mayor on their selected city design challenge. Learn more and apply at micd.org/ATA.
Recorded October 29, 2020, this brief webinar provided an overview of the MICD Alumni Technical Assistance program and offered mayors and their staff the opportunity to ask questions about what makes a strong application. 
View the recording below (21:21):
Interested mayors are encouraged to contact info@micd.org with any additional questions.