JANUARY 2018 — To better help city leaders transform their communities through good design, the Mayors' Institute on City Design (MICD) has compiled a Resource Library of helpful items from the fields of urban planning, architecture, and related disciplines. This library includes grants, technical assistance programs, recommended reading, and more.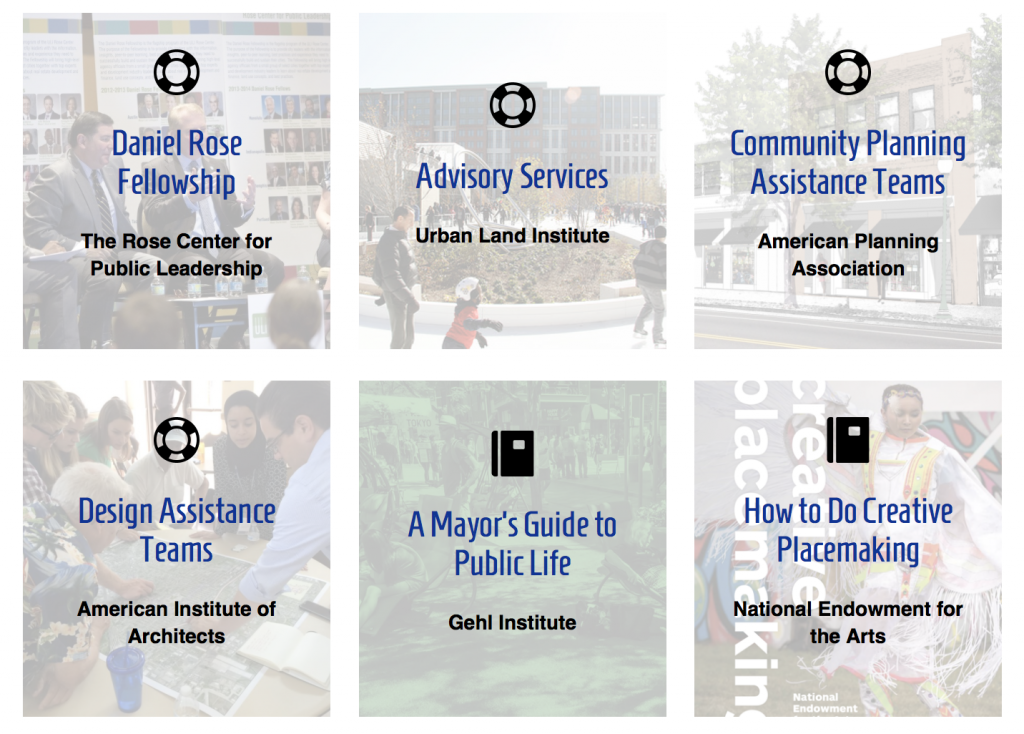 The MICD Resource Library is intended to support mayors and other city leaders outside of the in-person Mayors' Institute sessions by directing them to other free and affordable programs, funding sources, and best practices in the urban design field.
"We love serving as a hub for mayors and design professionals. It's our hope that the grants included here will help a mayor fund the project he or she brought to MICD, or that one of our partners' technical assistance programs will help take the project from concept to reality," says Trinity Simons, MICD Executive Director. "There are so many excellent resources out there to help city leaders, and we're excited to make them more accessible."
The Resource Library is available at www.micd.org/resources.