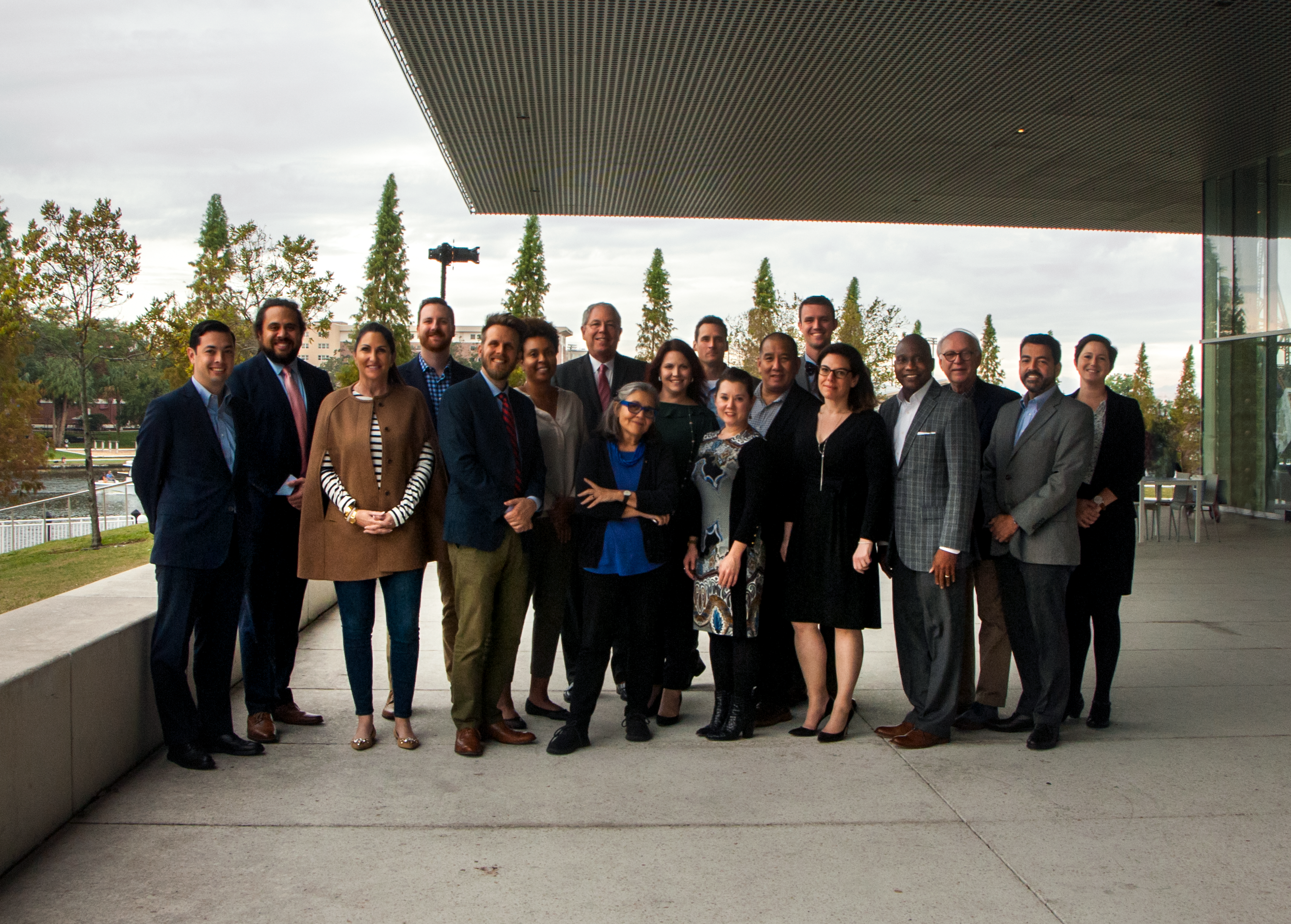 Seven mayors participated in the East regional session of the Mayors' Institute on City Design (MICD), held December 6-8 in Tampa, FL. Hosted by the University of South Florida's Florida Center for Community Design & Research, this two-and-one-half day session covered a wide variety of urban design challenges faced by cities across the region.
Mayors each brought a case study from their city and received recommendations from a panel of urban design experts as well as their fellow mayors. Participating mayors included Mayor Joe Kilsheimer of Apopka, FL; Mayor Ian Baltutis of Burlington, NC; Mayor James Diossa of Central Falls, RI; Mayor Ted Terry of Clarkston, GA; Mayor Errick D. Simmons of Greenville, MS; Mayor Jose Segarra of Killeen, TX; and Mayor Milissa Holland of Palm Coast, FL.
Members of the Resource Team each gave a short presentation on their area of expertise and provided recommendations on the mayors' projects. The Resource Team included Darren Azdell of OUTSIDEin Architecture, Brooksville, FL; Ian Colgan of Oklahoma City Housing Authority, Oklahoma City, OK; Sonja Ewing of the Maryland-National Capital Park and Planning Commission, Prince George's County, MD; JoAnne Fiebe of the Fairfax County Office of Community Revitalization, Fairfax, VA; Cheryl Morgan of Cheryl Morgan Design, Birmingham, AL; Richard Peterika of Ekistics Design Studio, Tampa, FL; David Taylor of Taylor Future Solutions, Tampa, FL; and Ernest Wong of Site Design Group, Chicago, IL.
Two universities or nonprofits are chosen through a competitive RFQ process each year to host two regional sessions using the MICD model. The 2018 application round will open in late December.