After looking at the snapshot of all 951 case study projects that 898 mayors from 532 cities brought to MICD from 1986 to 2011, we now parse the observed trends by decade. When Charleston Mayor Joseph P. Riley, Jr. returned from an inspirational study trip to Europe in 1986, he wondered how he could pass on the lessons learned about city planning and urban design to other mayors throughout the country. Mayor Riley met with the former Dean of the University of Virginia School of Architecture Jacqueline Robertson, former Design Director of the National Endowment for the Arts Adele Chatfield-Taylor, and The United States Conference of Mayors CEO & Executive Director Tom Cochran to create the Mayors' Institute on City Design (MICD).
Today, the Mayors' Institute on City Design is a leadership initiative of the National Endowment for the Arts in partnership with the American Architectural Foundation and The United States Conference of Mayors with support from United Technologies. Since the inaugural National Session (MICD 1) in October 1986, the program has grown in reach and in the number of participants each decade.
PARTICIPATING CITIES BY DECADE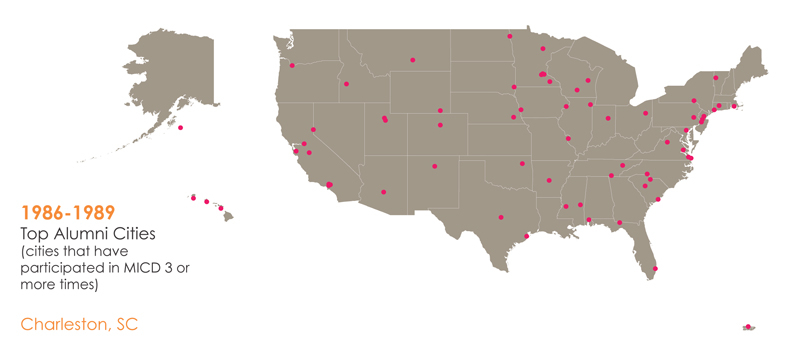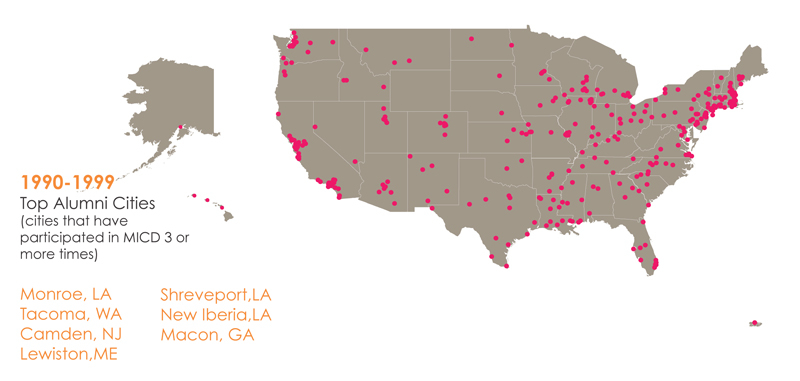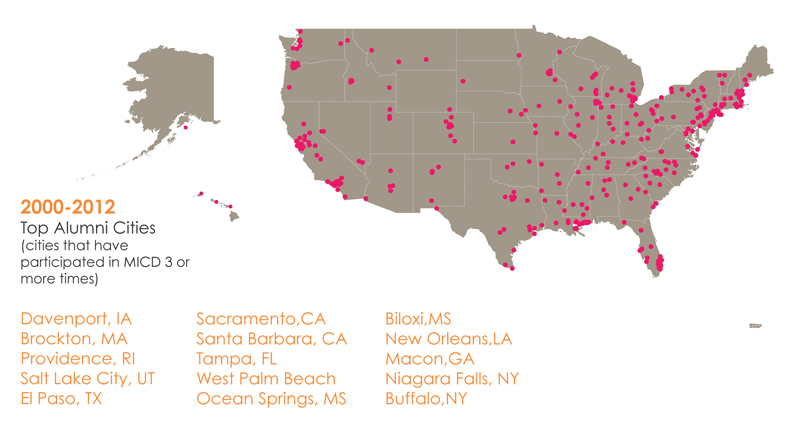 While the West Coast, New England, and Mid-Atlantic regions have shown increased involvement over the years, participation rate in the Midwest is also growing. Additionally, the case study projects that mayors presented at MICD have shifted in interesting ways, as evidenced by the charts below:
CASE STUDY PROJECTS BY DECADE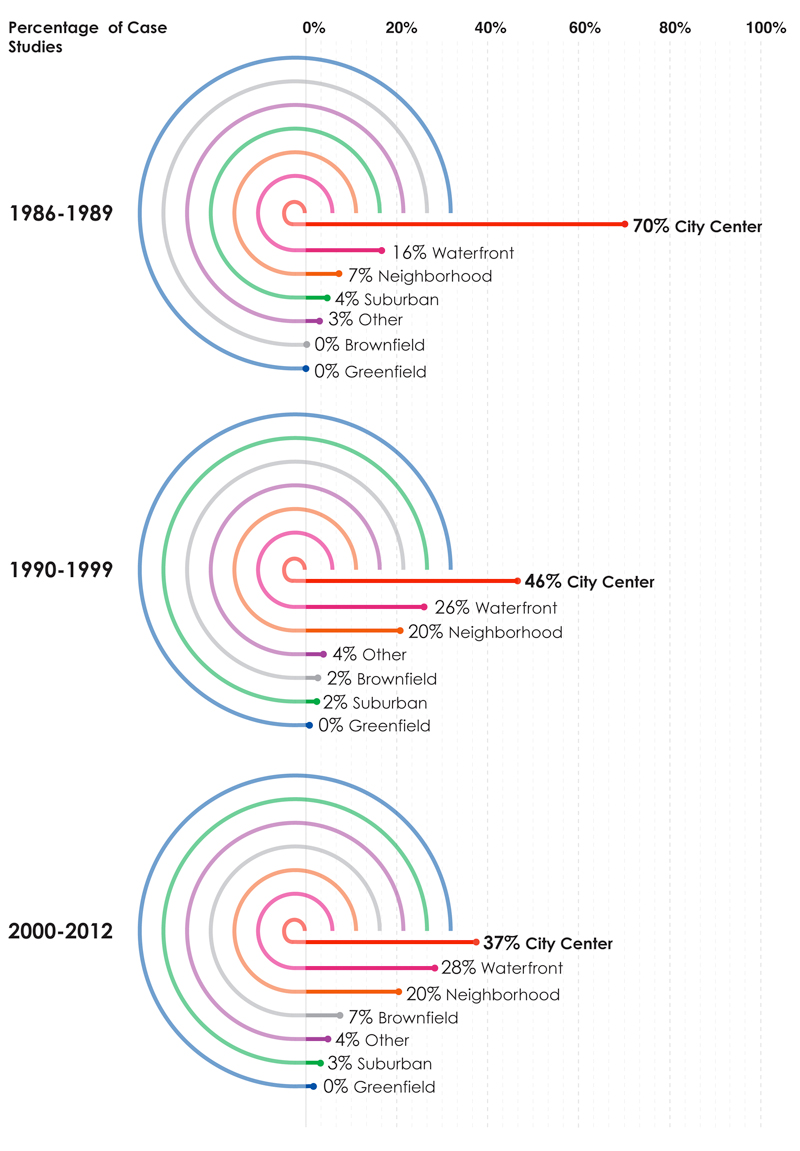 Although city center-focused case studies were the most popular at MICD in the late 1980s, waterfront and neighborhood development projects were closing the gap in the subsequent decades. As the downtown core of cities become built out, projects in other areas such as waterfronts and adjacent neighborhoods have become areas of interest to mayors. It is also noteworthy that greenfield projects have remained constant since 1986 at 0% and brownfield case studies grew from 0% in the 1980s to 7% in the 2000s, reflecting development trends of adaptive reuse and environmental remediation of the existing land.